Apple CarPlay Android Auto Interface box Audi Q3 Q5 Q7 A3 A4 A5 A6 C7 A7 A8 S5 S7 /MIB MMI/ Symphony/Concert
SKU:
EW-AUCP
Brand:
Automedia
Delivery time:
5 - 12 tööpäeva
Please note! Select the correct model from the parameters and add to cart. When ordering, indicate the original screen diagonal and MMI version of your car in the additional information field. Instructions for identifying the MMI version can be found in the product description below. If you are not 100% sure of the correct version of MMI, please send a photo from the "Version Information" screen of the car to info@automeedia.ee
Wireless Apple CarPlay and Android Auto Interface Smartbox For Audi Q3 Q5 Q7 A3 A4 A5 A6 A7 A8 S5 S7 with 3G/3G+/MIB MMI/ Symphony/Concert
The module fits directly between the original radio and the factory display connectors. There is no need to cut or rebuild the wiring. Everything the car has in it is preserved - all original menus, cameras and accessories. Added Apple CarPlay and Android Auto feature, which allows the phone to display navigation, music, etc. on the car's original screen.
Audi 2010-2018: A1, A3 / S3, A4 / S4, A5 / S5, A6 / S6, A7 / S7, A8 / S8 / A8L, Q2, Q3, Q5, Q7
WIth MMI: MMI 3G Plus, MMI 3G High, MMI 3G Basic ,MMI 2G High , MMI RMC, MMI MIB1, MMI MIB2, MMI MIB2 High, MMI MSTD, MMI MHI2
Description
Carplay function: Wireless and USB

Android Auto: USB

Possibility to add a parking camera (if the original is missing)
USB input for music and videos
"Plug&Play"

USER MANUAL >>>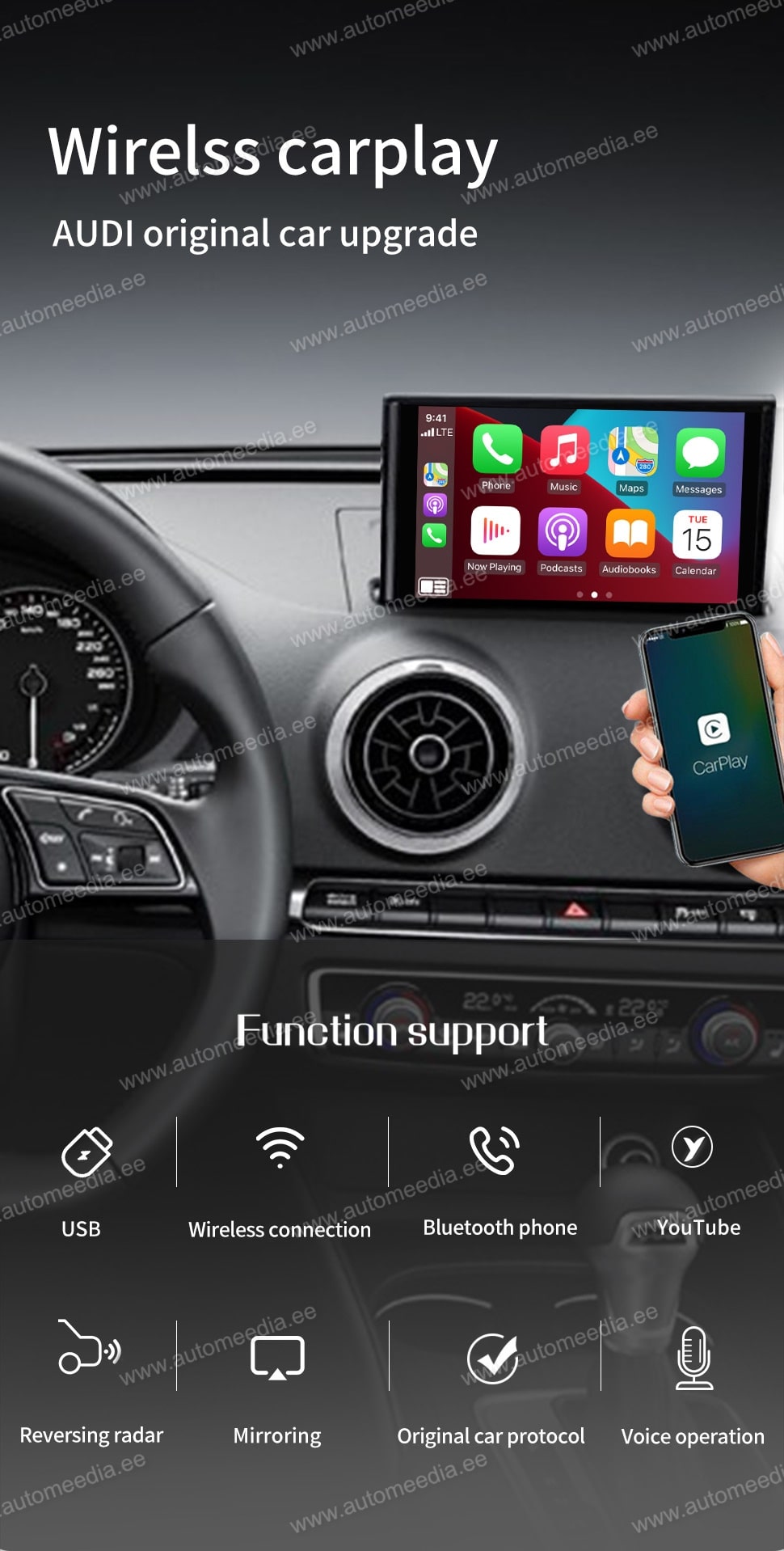 How to identify the original MMI version:
1. In the radio menu, press "Setup" or "Menu"
2. From there, go to "Settings" -> "Version information"
3. The software version can be identified by the beginning of the version number (example: HNav_XX_XXXXX_XX)
4. "Audi concert" and "Audi symphony" have the corresponding name on the radio panel.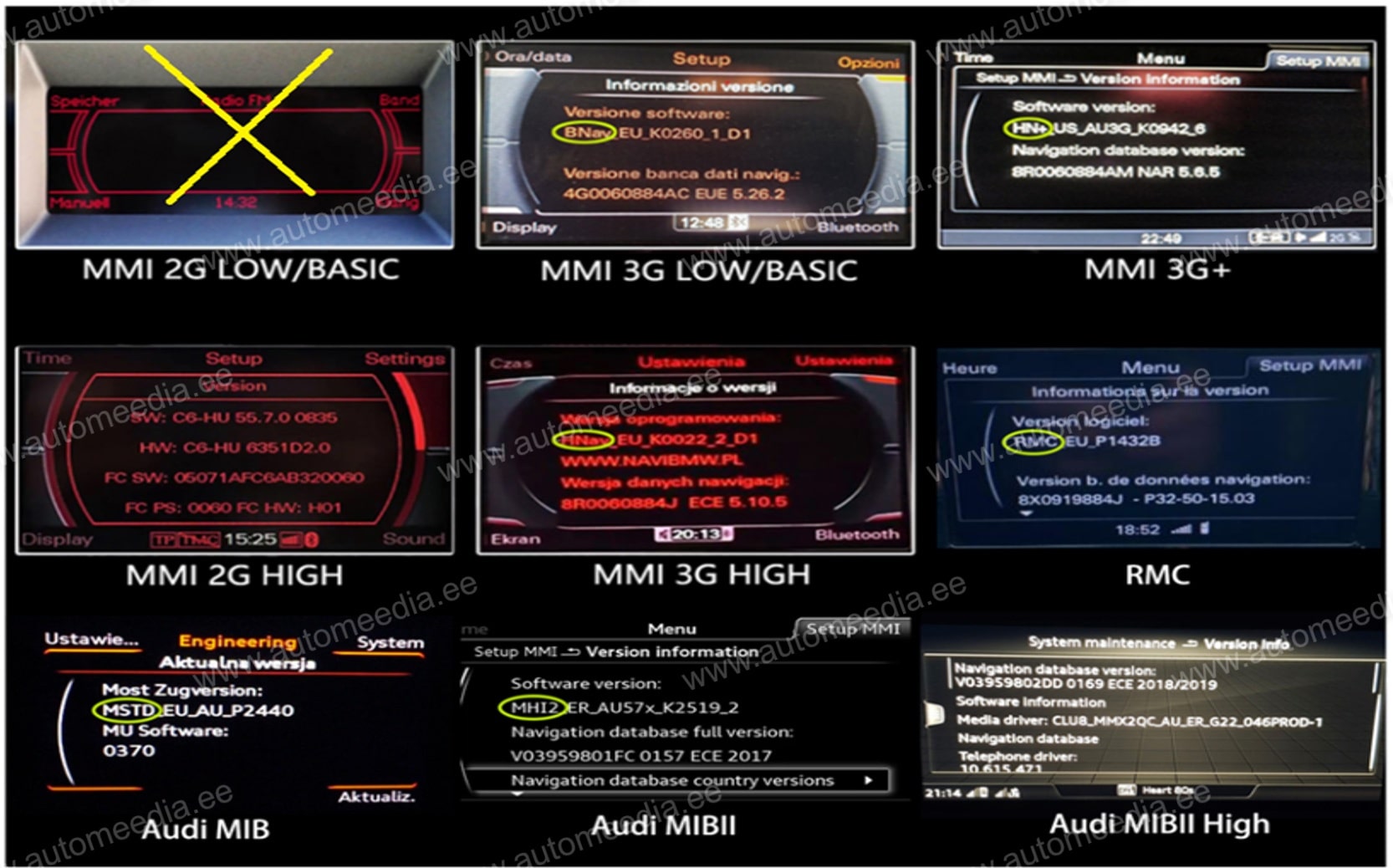 Carplay effect after installation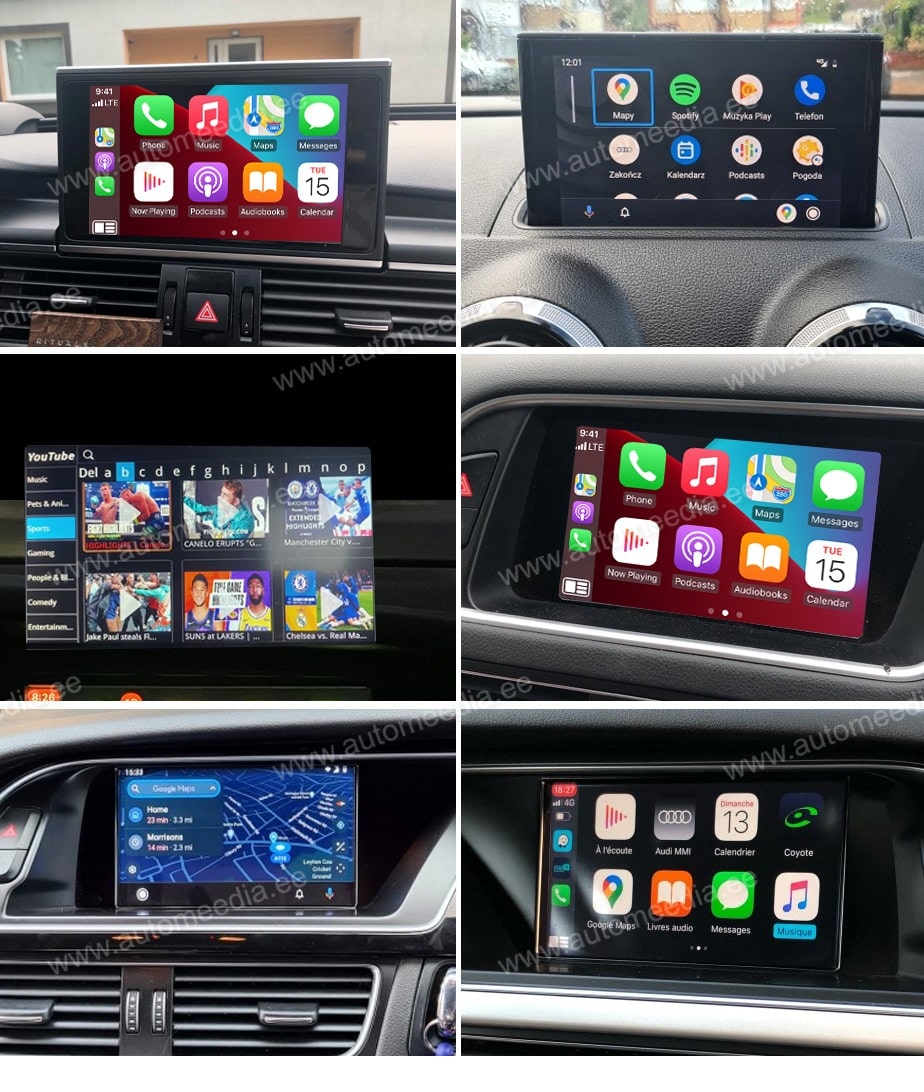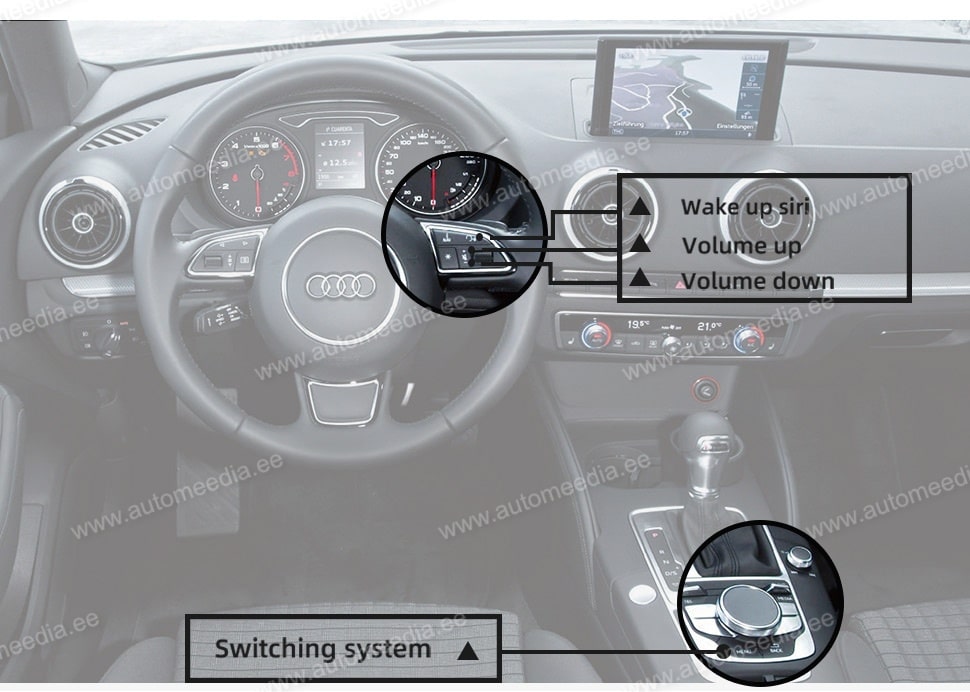 CarPlay & Android Auto